Vita Flex Victory Team Member Al Dunning Shows and Trains the Best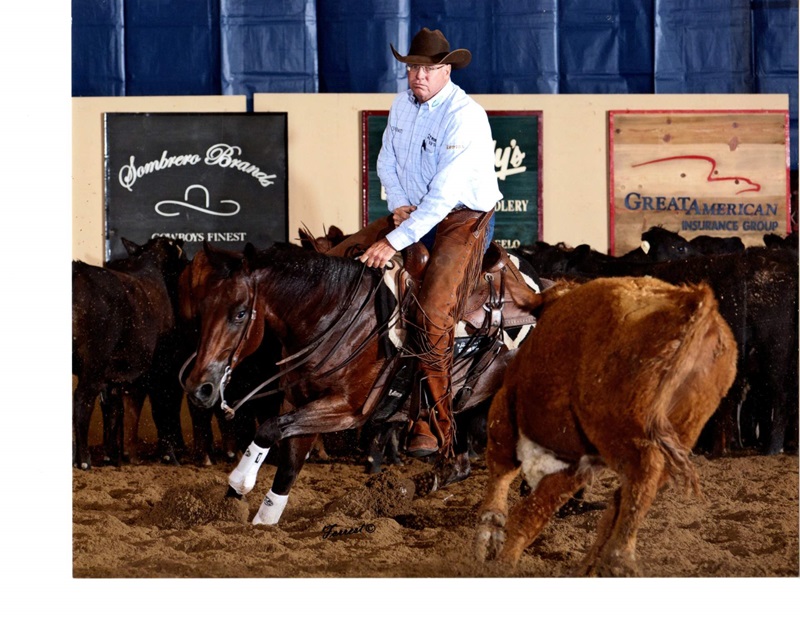 Wellington, FL – Vita Flex® Victory Team member Al Dunning is one of the most prolific and successful horsemen of our era. Along with his students, Dunning has garnered 33 World and Reserve titles, including 9 AQHA World Championships in Reining, Cutting, Working Cow Horse and Western Riding; 9 AQHA Reserve World Champions; 7 AQHA Amateur World Titles; 500 Arizona Year-End champions; 3 AJQHA World Champions; and 11 All-American Congress Winners. Dunning also placed in the 2001 NRCHA World's Greatest Horseman contest and was a finalist or semifinalist at every NCHE major event.
He trained and showed the great buckskin performance horse Expensive Hobby, who was inducted into the AQHA Hall of Fame in 2007. And he was named AQHA Professional Horseman of the Year in 1996. He won the Monte Roberts Equitarian award in 2004 and the NCHA Zane Schulte Trainer of the Year award in 2003.
Since 1970, Al has owned and operated Almosta Ranch, a Quarter Horse training facility in Scottsdale, Arizona. He currently has 40 horses in training.
"I own a few, but the bulk of my business is training for the public," Al says. "This is my 52nd year of showing horses! My first horse, Roxie, was a dude horse. I rode her bareback, and she could pull a wagon. I had some great mentors and studied under Jim Paul, John Hoyt and Don Dodge — and watched many great trainers. I started showing in Youth classes like Showmanship, Western Pleasure, Trail, Western Riding, Reined Cow Horse, Roping, Halter. Today I specialize in Cutting."
In addition to training, Al offers a wealth of help and advice online through an innovative, interactive website and his Team AD blog, which offers training tips and is filled with original postings from Al and guest bloggers, equine news and information. Readers can submit training questions through the "ASK AL" form and receive an email response from Al himself. There are contests and an extensive video library including original drills and behind-the scenes ranch/clinic footage, as well as excerpts from Al's many training videos. In addition, interactive programs like the Skills Assessment program for Protégé members give Al's own valuable feedback to trainers as they attempt to duplicate his methods and offer Team AD Accredited Trainer/Horseman certifications, which include participation in a two week, one-on-one course with Al at the ranch.
Because of his innovative training programs and natural skill, Al Dunning has been a leader for the local and national horse industry for over 30 years. He's a Director-at-Large with the AQHA, one of the founding members and Charter President of the Arizona Quarter Horse Youth Association and has also served on the USET formation committee for Reining as an Olympic sport. Currently he serves on the National Reined Cow Horse Association and AQHA judges committee.
"I like showing at several old fairgrounds, but a favorite is South Point in Las Vegas, a state-of-the-art facility," Al says. "Fort Worth is a great place, too. Every show is a wonderful experience. I like any show I win at! My advice to aspiring equestrians is to learn from truly great professionals you connect with, and never stop learning."
You can learn more from Al Dunning by visiting www.aldunningsadtack.com, emailing him at Al@aldunning.com, following him on Facebook at www.facebook.com/al.dunning, or calling 480-471-4600.
E-mail Signup
Receive the latest news and product updates from Vita Flex
Subscribe