Al Dunning - A Horseman of Many Talents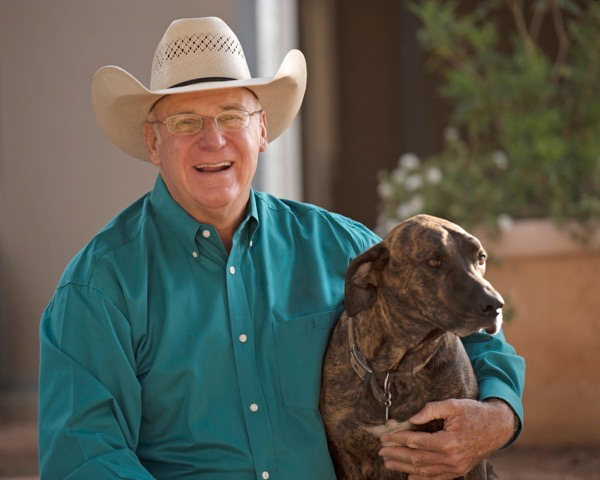 Al Dunning is an accomplished horseman in three western performance events—reined cow horse, reining and cutting. He's already a million-dollar rider in reining and now he's closing in on the same title in cutting.
Al Dunning is one of the most respected horsemen in the horse industry. He's most widely known for his dominance in reining and his status as an Equi-Stat Million Dollar Rider. Now he's striving to earn equal status in the cutting pen.
"That's my focus right now. My goal is to become a million-dollar cutting rider too," he said.
For those who don't know Al, cutting may seem like a recent addition. However, it's a discipline he's very familiar with. In 1988, he won the American Quarter Horse Association (AQHA) senior cutting world championship aboard More Oats Please a horse that he raised and trained.
"I like doing it all. I'm a busy guy and like working hard. I get bored doing just one thing," he said.
When he's not training horses or clients, he and Becky, his wife of 47 years, can be found at the family's cabin that overlooks Big Spirit Lake in Iowa. Turns out he's as much an accomplished fly fisher as he is a horse trainer.
To date, he's won four master angler awards for catching 30-inch rainbow trout with a little bitty fly, he said. Those awards compliment his honors in the horse industry that include an AQHA Professional Horseman of the Year, the NCHA Zane Schulte Trainer of the Year, Monte Roberts Equitarian award, Western Horseman Magazine's Western Horseman Award. He and his students have collectively won 48 World and Reserve World Championship titles. Until recently, he also chaired the AQHA judge's committee.
"The cabin was owned by Becky's grandmother and we love spending summer there where we're out of the Arizona heat," he said.
As competitive as he is, the lifelong horseman enjoys playing a golf. It's a sport he can play without feeling the pressure to win.
"I got to be really good at the horse thing and I enjoy golf because I don't have to be as competitive," he said. "It's a super hobby.
When Al isn't riding or coaching clients at his Scottsdale, Arizona Almosta Ranch, he's helping riders virtually achieve their goals. His online training program Team Al Dunning allows individuals to submit videos of them riding. He responds with voice over guidance on how to improve.
"It's like having a professional lesson anywhere in the world," he said.
Although Al has become a legend in the western performance industry, including having trained Expensive Hobby a 1971 gelding that was inducted into the AQHA Hall of Fame in 2007, he considers his greatest achievements to be his family. He has two children, daughter McKenzie and son Grady, and two granddaughters.
"They are the love of my life," he said."
E-mail Signup
Receive the latest news and product updates from Vita Flex
Subscribe